Written by DPR Biocides - Anses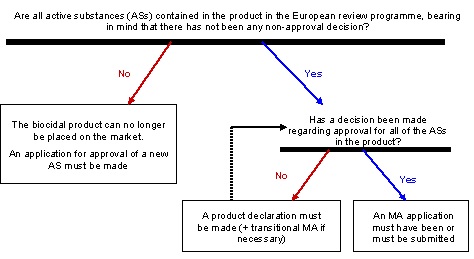 Any biocidal product placed on the French market must:
contain active substances that have been notified in the review programme for appropriate use, i.e. listed in Annex II (part 1) of Regulation (EU) No 1062/2014 and not been subject to non-approval decisions further to withdrawal. Otherwise, the product cannot be placed on the market.
be labelled in accordance with the provisions of Article 10 of the Ministerial Order of 19 May 2004. A fact sheet of biocidal products intended for those responsible for placing them on the market is available.
be declared to the INRS for the purposes of toxicovigilance on the Synapse site: French National Research and Safety Institute

be declared to SIMMBAD before they are actually placed on the market: Simmbad - Declaration of biocidal products

. For further information on the declaration of products, send an email to the following address: This e-mail address is being protected from spambots. You need JavaScript enabled to view it
Moreover, Article 95 specifies that since 1 September 2015, any biocidal product is made available on the market only on condition that the supplier of the product or substance is included on a list held by ECHA

, for the product type(s) to which the product belongs. If this requirement is not met, the biocidal products (including during the transitional period) may not be placed on the market or must be withdrawn from it without delay.
NB: Registration of a product in Simmbad or Synapse does not qualify as an MA application. These are only declarative databases.
Last Updated on Friday, 15 April 2022 09:30